Political Action Committee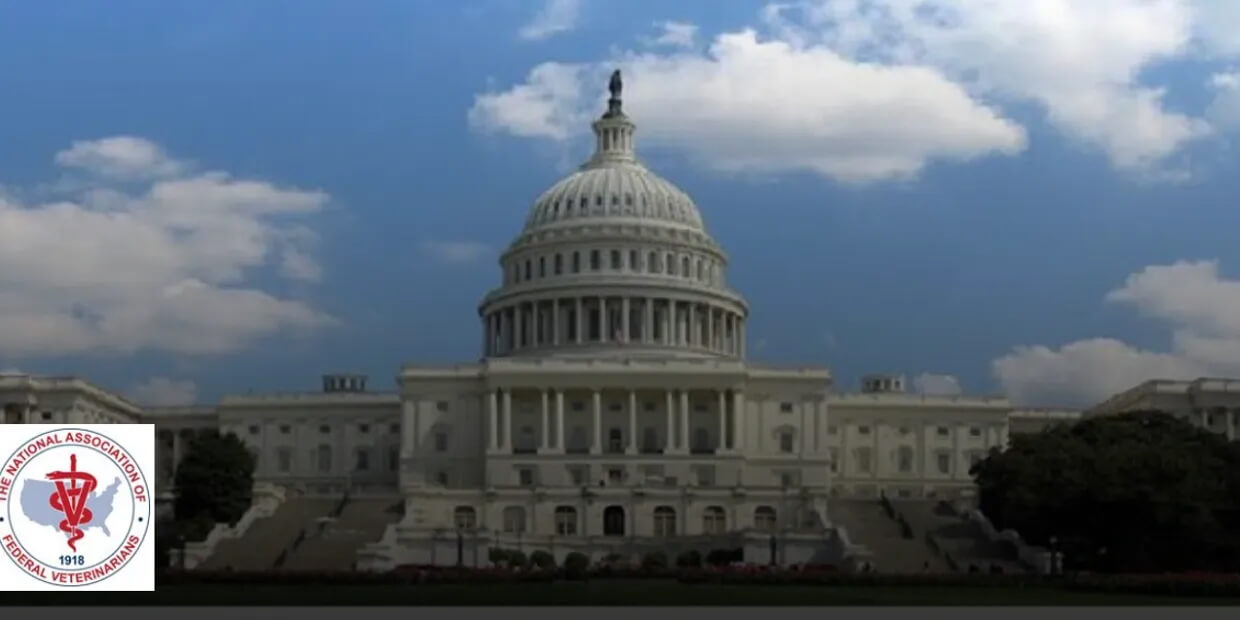 National Association of Federal Veterinarians Political Actions Committee
est. 1976
Mission:
To work as the politically influencing body of our Association
The  work  of  the  PAC  is  completely  funded  by  member donations.    You  must  be  a  member  of  NAFV  to  donate.    Note:  The PayPal account must be in your name as well.  We are required to report to the Federal Elections Commission  regularly.
Veterinary Loan Repayment
We  are  working  with  our  allied organizations to ensure  these  programs  continue,  are funded  and  tax  considerations  are  addressed. Ask us  if  you  have questions.
Fully Staff Vacancies
We  have  successfully acquired $7  million  for  FSIS  to  staff  the  excessive  SPHV  vacant  positions.    We continue  to  work  with  Congress    and  FSIS to  help  recruitment and   retention.
Pass Funded One Health Act(s)
The  work  of  our  members  is  protecting the  health  of  humans, animals  and  the  environment which is the  essence  of  One  Health.    Helping  to  pass and fund One  Heath Bills  will  help  our  members  coordinate  across  Agency  lines.
Veterinary Professional Pay
Recruitment and retention are the key issues involved in establishing equity  with  other  professions.  This is a key goal of ours.  Working to close the pay gap has been a goal for a long hard uphill battle. But we continue to advocate for the use of Special Pay in hard to fill areas of the country, Specialty Pay and Locality Pay where it is not offered and won't give up.  To see where you stand currently you can use the AVMA's Veterinary Salary Estimator for New Veterinarians Use this tool to guide salary negotiations or map out different earning scenarios as you begin your veterinary career.
Overtime (Reimbursable and Annual Salary Cap)
Veterinarians  in  APHIS  have their reimbursable overtime pay capped at a GS-10 level.  We are working to change this so they are fairly compensated for their professional services.  Additionally there is an annual salary cap that reduces appropriate compensation of higher graded veterinarians who max out at GS-15 step 7.  When working on major disease outbreaks many more veterinarians hit the annual salary cap are end up working for free for some of their time at the end of the year.  While it will take literally an act of Congress to change this we are working on it.
Along with  our  allied organizations  we  monitor  pending legislation that  may  impact  federal  veterinarians.  Evaluation our position on the issue and let that position be known.
Your support and contributions will enable us to meet our goals of advocating for the federal veterinarian.