AMERICAN ACADEMY OF VETERINARY PREVENTATIVE MEDICINE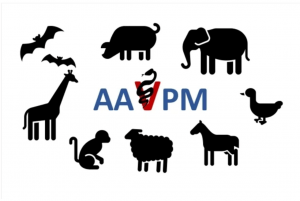 AAVPM Management and Mission
More to come on the AAVPM actions.  There is a committee to help develop more topics and acquire speakers. 
We  are  also working  on  taping  into  exhisting  on-line  Professional  education  systems  for  you  to  access.
Members and Affiliates
Members have free access to all our continuing education courses and the ability to view the recorded webinars.  We vary the topics to provide something of interest to all our members.  We also provide access to online training sites for addition training opportunities.
Non-members
Of  course  we  offer  courses  to  non-members.   We  are  colleagues  and  fellow  veterinarians  reguardless  of  who  signs  our  checks   Only  difference  is  our  bylaws  require  us  to  be  self  funding  so  we  need  to  charge  a  small  fee  of  $20  per  course  to  non-members